A successful inaugural P4G Summit
On 19-20 October more than 800 participants from all over the world convened in Copenhagen at the first ever P4G Summit to develop and scale public-private partnerships for the Sustainable Development Goals (SDGs) and the Paris Climate Agreement. Among the participants were heads of states and governments from Denmark, Ethiopia, Republic of Korea, the Netherlands and Vietnam along with global CEOs and green growth champions from both the public and private sectors.
Need for 'unusual' business to drive action
The inaugural P4G Summit was attended by five heads of state and governments and more than 800 representatives of global companies, institutions and civil society from more than 50 countries and marked an important first step in working to build and scale public-private partnerships and showcase what strong partnerships can achieve.
On the first day of the P4G Summit, the Danish Prime Minister, Lars Løkke Rasmussen, called for 'unusual' business to drive action for sustainable development. This call was supported in the summit's first panel session by leading figures such as Andrew Steer, President of the World Resources Institute, Paul Poulman, CEO of Unilever and Tharman Shanmugaratnam, Singapore's Deputy Prime Minister.
As Andrew Steer, President of the World Resources Institute said during the panel discussion, "what you are hearing here is part of an amazing intellectual and practical revolution that is taking place. 10 years ago the overwhelming view was, if you wanted to be sustainable, that was nice, but you would have to give something up in terms of growth, in terms of profit and in terms of yield. 5 years ago the view was actually you can have both sustainability and growth. The view today is that the only way you can have growth and profitability over the longer term is sustainability. This is an amazing change and it's not only these incredible leaders here that believe it. If you look at financial markets, they are now starting to believe it."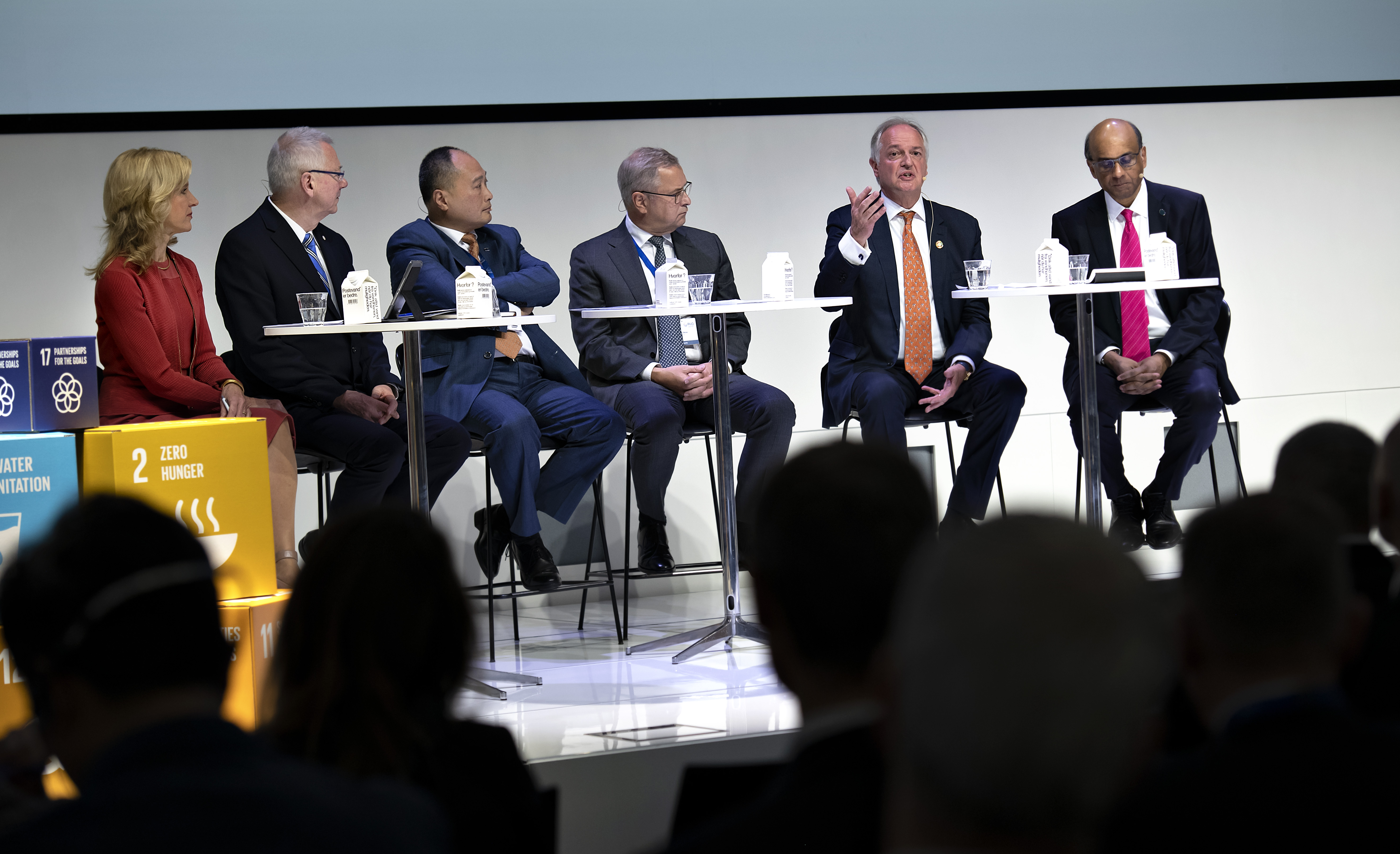 In the following session on the role of financial institutions in providing finance for sustainable projects, Blackrock's Vice President, Philipp Hildebrand extinguished any lingering doubts in the audience's minds regarding the business case for investment in sustainable projects: "Strong, solid, empirical evidence points to the fact that by integrating sustainability factors, you actually get better long-term financial outcomes. This is really a game changer. It used to be "why would you invest"? Today, the question is "why would you not", given that the evidence points strongly toward better long-term returns."
During the afternoon of the first day of the summit, participants immersed into action-oriented work sessions designed to accelerate concrete public-private partnerships within the five P4G focus areas of food and agriculture, water, energy, cities and circular economy. These acceleration workshops took concrete P4G partnerships working among other things to scale up electrification of bus transport around the world, green urban logistics systems linked to online shopping in China and elsewhere and combat food loss and waste in Indonesia to the next level.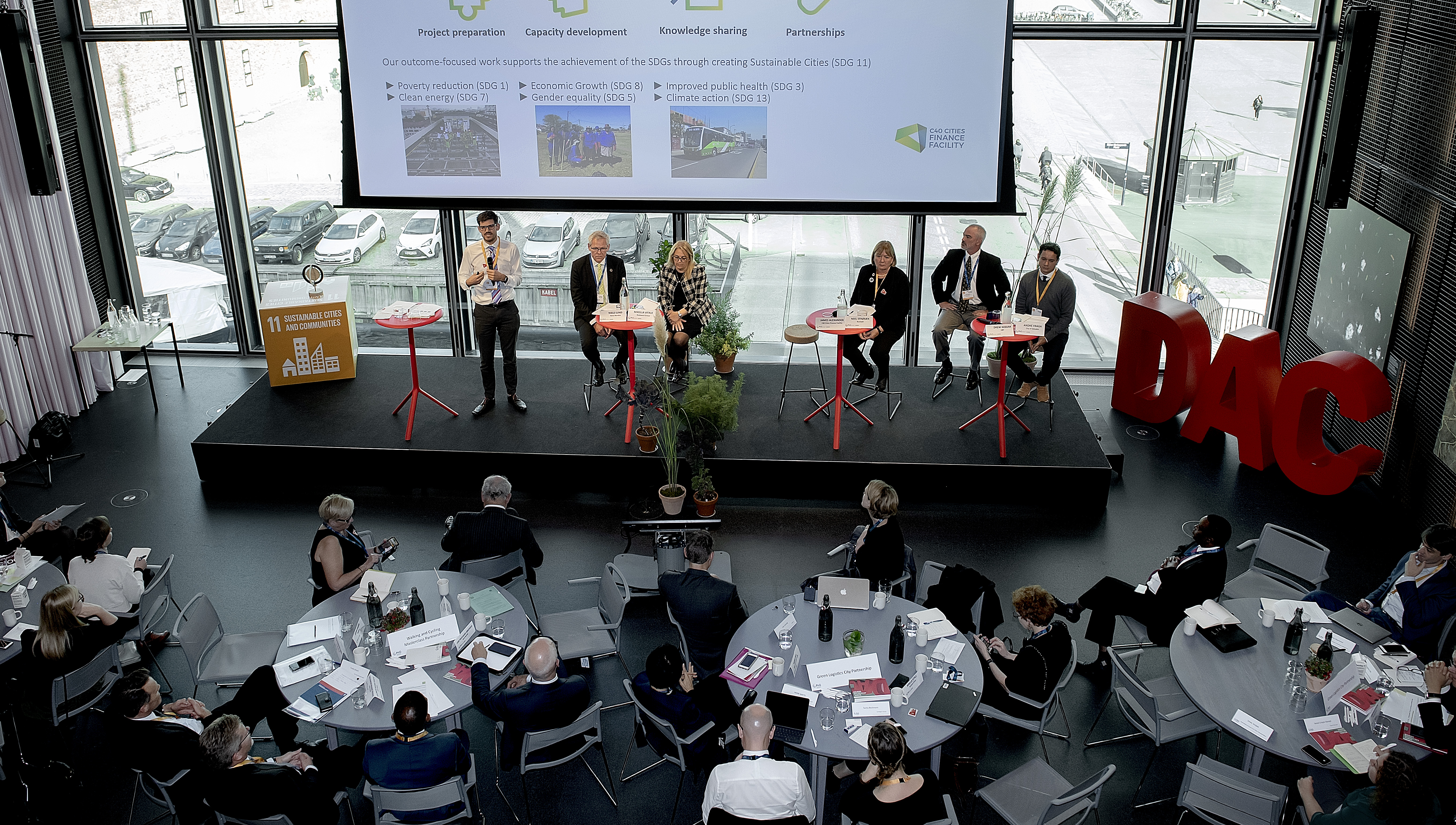 On day two, participants convened at DR's Concert Hall, where heads of state and governments and prominent ministers spoke to the need for global leadership for a sustainable future. Former Norwegian Prime Minister, Gro Harlem Brundtland, engaged with pioneering young entrepreneurs from Ethiopia and Kenya and sent a heartfelt message to the next generation of sustainability frontrunners of never giving up.
Other highlights of the second day of the P4G Summit include thought provoking breakout sessions on crosscutting drivers of public-private partnerships. At the end of the second day, the Danish Crown Princess took both hearts and minds of delegates when she reminded everyone that the journey towards a sustainable future for all is one we cannot choose to take, but is one we must take.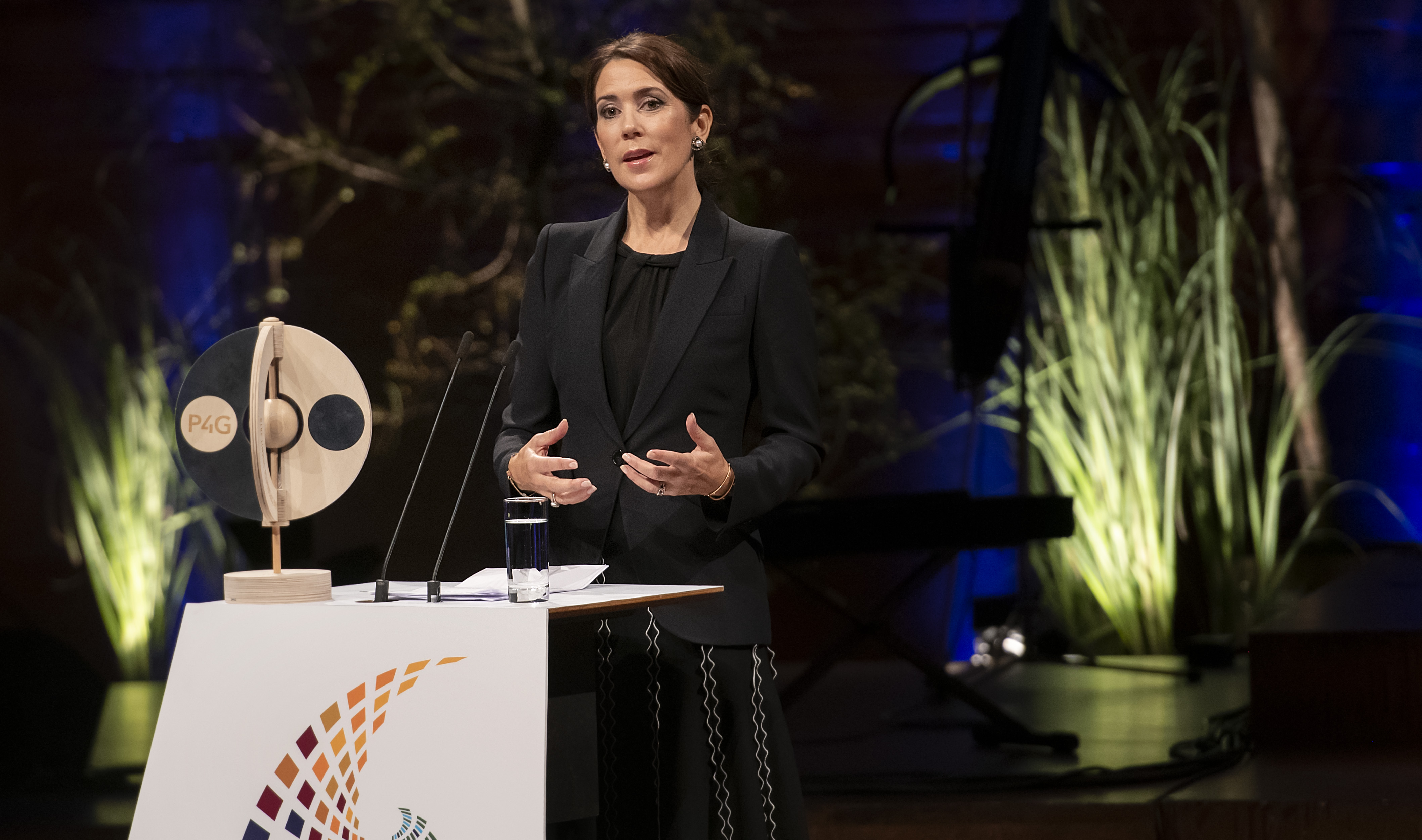 Celebration of leading public-private partnerships
As part of the Summit, 15 handpicked public-private partnerships presented their work and shared lessons learned with aspiring P4G partnerships. Five were given the opportunity to make a pitch for the 2018 P4G State-of-the-Art Partnership of the Year Award in front of a panel of industry experts on day 2 of the summit. The Courtauld Commitment 2025 was announced as the winner of the P4G prize by her Royal Highness the Crown Princess of Denmark at the final award ceremony.
Recipients of 2018 P4G scale-up funding of up to USD 1 million were also announced as part of the award ceremony. Six inspiring partnerships working on for example zero waste in e-commerce packaging, zero emission buses, net zero carbon buildings and boosting renewable energy investments were selected. The six scale-up partnerships are among a total of 24 partnerships P4G is funding and/or facilitating in 2018 following a global competition that attracted 450 submissions from 80 countries.
Rallying call to promote partnerships for a sustainable future
The P4G Summit culminated in the signing of the Copenhagen Commitment to Action. A document that calls for global leadership and cross-sectoral support for public-private partnerships to accelerate delivery on the Sustainable Development Goals and the Paris Climate Agreement.
Danish Prime Minister Lars Løkke Rasmussen welcomed the signing of the Copenhagen Commitment as a way to accelerate action, partnerships and solutions.
"Let's roll up our sleeves, and get to work. Keep fighting. It underlines that in P4G – we are in it for the long run", said the Danish Prime Minister, Lars Løkke Rasmussen.
The next P4G Summit will be held in 2020.
Sharing best practices across national borders
In the lead up to the Summit, the P4G Hub and the Danish P4G National Platform co-hosted the first P4G national platform gathering for P4G partner countries. National platforms shared best practices on how to mobilize public-private partnerships as a mean to accelerate sustainable development, build networks and establish effective communication channels.
State of Green, the Danish P4G National Platform, also welcomed delegations consisting of leaders from both the public and private sectors from Chile, Bangladesh, Republic of Korea and Kenya in the run up to the P4G Summit. The delegations visited several locations in Denmark, where they gained insight into how Denmark is working towards becoming a sustainable, CO2 neutral society.
Innovative solutions from the young generations
Youth were an integral part of the P4G Copenhagen Summit. Via the Next Generation P4G initiative, implemented in close collaboration with the Danish Technical University, youth perspectives, skills and talents enriched the Summit and paved the way for a new generation of P4G advocates.