In the first round of applications for the P4G Partnership Fund, 11 start-up partnerships, 6 scale-up partnerships and 5 facilitation partnerships were chosen to receive funding and/or facilitation. These partnerships aim to bring about systemic change that can address many of the world's challenges, particularly within food and agriculture, water, energy, cities, and circular economy. Each of the start-up partnerships have received up to USD 100,000 in funding to advance their project and each of the scale-up partnerships will receive up to USD 1,000,000 in funding to scale their project.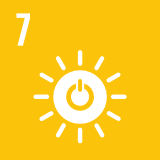 Global Partnerships for Energy Efficient Data Centres
The Global Partnership for Energy Efficient Data Centres is led by the Copenhagen Centre on Energy Efficiency and serves as a global platform to foster transformational collaboration among various public and private stakeholders in the global data centre industry. This Partnership is founded on the basis that exponential increase in the amount of data demand and production is driving the request for more digital processing and storage space, which has contributed to unprecedented growth in the global data centre construction market over the last few years. The amount of energy currently consumed by the world's data centres is estimated at 3 percent of the global electricity supply and accounts for about 2 percent of global greenhouse gas emissions with a growth rate of 7 percent year-on-year through 2020.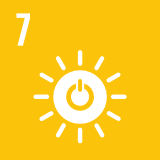 This partnership will increase green investment in Brazil through the Green FIDC – a structured finance instrument that reduces the cost of capital and facilitates long-term financing for renewable energy and energy efficiency projects. The partnership has an indicative pipeline of US$1bn in projects and is seeking funding support to develop this pipeline and disseminate lessons to promote replication. A pilot for Órigo Energia (a leading Brazilian solar company backed by TPG ART) is already underway, designed to finance up to 20,000 residential solar rooftops. When in place, it will reduce solar costs by 10-15 percent below retail electricity prices. The partnership is currently fundraising with facilitation support by P4G. More information about this partnership is available here.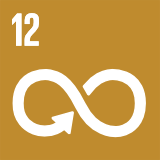 This partnership creates a platform to develop and scale inclusive business models in and around the Hawassa Industrial Park in Ethiopia, supporting it with international best practices and lessons learned from the Race to the Top-Vietnam program. The partnership will serve as a platform where global and local companies, public sector, civil society and other partners come together to catalyze sustainable and inclusive growth. The platform has the aim to pilot and catalyze scalable sustainability projects in and around the Hawassa Industrial Park, as well as facilitate the exchange of best practices between industrial parks.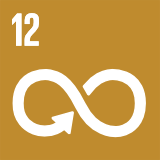 China Sustainable Procurement Network
The Sustainable Procurement Network (SPN) is a partnership led by China Environmental United Certification Center (CEC), a non-for-profit organization facilitating the development of "green consumption" and "green supply chain". China hosts world largest supply chain when manufacturing of product is concerned. Lax environmental regulations and enforcement over decades have compromised the country's environmental security, threatened public health, increased costs of growth, not only environmentally but economically and socially. To address these issues, the Chinese government issued the Guide of Enterprise Green Procurement and published the Code for Retailer Procurement in Sept 2017. CEC and its partners jointly launched the Alliance of Green Consumption and Green Supply Chain (GCSG) to help companies manage their own performance or their suppliers' sustainability and green performance. This partnership platform has 109 key partners from government agencies, universities, companies (Chinese and international), and NGOs. GCSG is working with JD.com, China's largest e-commerce platform by revenue, to reduce its carbon footprint, energy consumption, packaging consumables and implement its green supply chain. The SPN aims to:
Apply the state-of-art measurement and reporting system of supply chain sustainability;

Localize the system with the context of manufacturing industries in China;

Engage with the public sectors and private companies, and promote sustainable procurement; and

Establish IT-based reporting platform and facilitate green procurement management.
By 2020, SPN expects to recruit 100 furniture companies to join, and 100 electronic companies to utilize SPN. If these efforts are successful, SPN expects to increase water and energy efficiency by 10 percent for enterprises using SPN while also reducing carbon emissions by 10 percent. GCSG has also established a blockchain working group with Energy Blockchain Labs, a company that integrates technologies such as blockchain and the Internet of Things to digitize and tokenize green assets and green behaviors, to provide information technology and innovative financial services for green development. This technology will be used to give priority to the purchase of environmental labeling products with less negative impact on the environment, and thus promote and demonstrate the green consumption and green procurement of society and create a sustainable development ecosystem.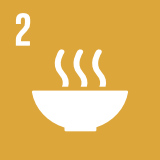 Sustainable Palm Oil and Soy Partnership
Led by IDH, this partnership will develop a platform for harvesting sustainable palm oil and soy in India and China—two of the largest markets for these products. To reduce deforestation and land degradation in Latin-America (Brazil, Argentina, Paraguay, Colombia), South-East Asia (Indonesia, Malaysia) and other countries producing palm oil and soy, India and China's imports need to transition towards sustainable sourcing. P4G is supporting this partnership to help bring together government, industry and environmental leaders in these countries to adopt benchmarks for sustainably harvesting these products.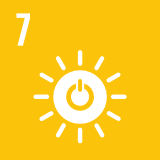 Integrated Decentralised Electrification in Africa (IDEA) Partnership
Integrated Decentralized Electrification in Africa (IDEA) Partnership, driven by SNV – Netherlands Development Organisation and Standard Microgrid will target rural electrification in developing countries by supporting the market's most overlooked resource: its users. IDEA acknowledges that while affordable solutions for entry-level energy access do exist, rural workers – mostly farmers – still have a limited ability to pay. IDEA will focus on the intersection of agriculture and business in Zambia, where less than 5 percent of the rural population has access to electricity. Through the institution of solar mini-grids and stand-alone systems, IDEA aims to generate electricity close to where it is needed, making mini-grids the standard choice for a rural population who would otherwise have to wait several years, or even decades, for electricity connection. This increased access to electricity will be combined with a program that allows farmers to make investments in equipment for pumping, milling, chilling and drying, therefore combining the use of relevant technologies to increase agricultural productivity and improve local economic viability. The access to electricity will have a positive economic impact as more people increase productivity, leading to greater household income which will then increase energy demand, creating a sustainable energy market.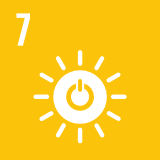 Clean Energy Investement Accelerator
Most Fortune 100 companies have renewable energy procurement goals, but for multinational corporations with supply chains that crisscross the world, successful pursuit of clean energy deployment is a serious challenge. The Clean Energy Investment Accelerator (CEIA), through the leadership of the U.S. National Renewable Energy Laboratory, World Resources Institute, and Allotrope Partners, will focus on three pillars for mobilizing clean energy investment at scale: purchasers, pipeline and policies. The partnership will support power purchasers to procure from clean energy providers, improve project economics to grow the clean energy project pipeline, and engage with the public sector to strengthen policies to increases clean energy investment. Through these three avenues and country-specific engagement in Colombia and Vietnam, the CEIA will help companies meet their clean energy targets, therefore underpinning progress towards national and multinational sustainable development goals.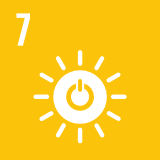 Across the 15 countries that make up the South Africa Development Community, less than a quarter of the population have access to electricity, while in rural areas that number goes down to 5 percent. Africa GreenCo is a public-private-partnership between African governments, the private sector and international financial institutions to create a dynamic new participant in the Southern African Power Pool (SAPP). Africa GreenCo will be a regional creditworthy intermediary offtaker and power services provider, reducing the credit risk and therefore cost of renewable energy generation projects. Its initial focus will be on supporting projects in Zambia prior to expanding into other SAPP member countries. Africa GreenCo's transformative role is to mobilise significant private sector finance for the sector, to increase the liquidity of and reliance on the SAPP markets for risk mitigation and begin to diversify away from the current model of African governments taking on heavy contingent liabilities to secure individual energy projects. Ultimately, improving energy access will enhance education, health care, and stimulate economic development in a part of the world with the highest concentrations of people living in poverty.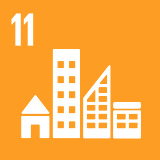 Green Logistics City Partnership
China's Alibaba is estimated to be the world's largest e-commerce company in terms of market share. Its Cainiao Network handles express delivery with its logistics partners for about 28 billion of these packages sent annually to locations in China. The growth of e-commerce in China has created a need to both reduce and recycle more of the plastic and cardboard used to pack and transport products. A new effort by the Global Smart Green Logistics Innovation Partnership aims to expand a successful green logistics pilot program in Xiamen to many other Chinese cities by 2020. The Partnership is led by the China Environmental Protection Foundation, Cainiao Network and the Xiamen Municipal Government Transportation. In Xiamen, a port city of 3.5 million people, Cainiao has set up more than 100 green campus and last-mile community dispatch stations. Cainiao provides an advanced technology platform to power the green logistics management systems. This platform provides real-time analytics and monitoring of pick-up and dispatch of packages. Packaging waste materials are gathered, sorted and processed for treatment and recycling. More and more electric vehicles are used for the local delivery, helping to reduce air pollution. Since the pilot's launch in 2017, more than one million delivery boxes have been recycled for reuse. Additionally, a green packaging service is now covering all the express delivery networks in the city. The Partnership will lead efforts to expand the Xiamen pilot to other Chinese cities such as Beijing and Shanghai. This includes feasibility studies, policy engagement, a peer-to-peer learning network, and training and certification. The Partnership also will establish and open platform to promote green logistics innovation and adoption worldwide.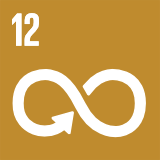 Sustainable Special Economic Zones
A special economic zone (SEZ) is a geographic region whose economic laws differ from those typical within the rest of the zone's country. These discrepancies, which most often manifest in rules and laws related to lower tariffs, duties and the like, are put in place to level the economic playing field and increase foreign investments. However, while SEZs deliver economic growth and create jobs, their environmental footprint is typically disregarded, and labor conditions and community impact are often criticized.
The Made in Africa Initiative
and
LADOL
, with the support of
SYSTEMIQ
, is evolving the concept of SEZs by moving beyond "do no harm" environmental stewardship to proactively developing zones to drive attainment of the SDGs through promoting businesses and processes that create positive social and or environmental outcomes. Through the institution of sustainable special economic zones, this partnership will focus on promoting human rights, social benefits and curbing the environmental impact of industrial production, while aiming to extend economic growth and job creation beyond the enclave of the zone. Building upon previous success in Nigeria, this partnership will scale in Ethiopia and Kenya, with special focus on sustainable energy and the reuse of water and waste.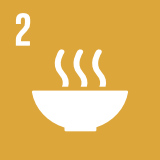 The Africa Innovation Lab for Climate Finance
The Global Innovation Lab for Climate Finance (the Lab) aims to drive billions of dollars of private investment to the low-carbon, climate resilient economy in developing countries by identifying, developing, and supporting transformative sustainable finance ideas. A public-private partnership that includes over 60 institutions, the Lab brings together and catalyzes broader government and private sector efforts to scale up finance to mitigate climate change and enable climate adaptation in developing countries – in four years, Lab instruments have mobilized over USD $1.15 billion in sustainable investment. With P4G's support, the Lab aims to launch a sub-Saharan Africa Innovation Lab for Climate Finance (the Africa Lab), drawing upon the Lab's established process, expertise, and investor base, while partnering with local experts and investors, as well as key regional partners, including the Development Bank of Southern Africa, FONERWA, and the International Fund for Agricultural Development, to crowd-source, develop and launch transformative financial solutions that address key barriers to sustainable investment in sub-Saharan Africa.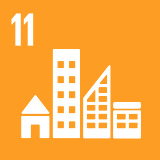 The Zero Emission Bus Rapid-deployment Accelerator
The Zero Emission Bus Rapid-deployment Accelerator (ZEBRA) will work with Mexico City and São Paulo—two megacities each with more than 20 million residents, and Medellín, Colombia to increase their deployment of electric buses. Replacing diesel buses with electric buses leads to cleaner air and a reduction in carbon emissions that contribute to global warming. Led by C40 Cities and the International Council on Clean Transportation, ZEBRA expects to secure a public commitment from regional finance institutions to invest 1 billion USD in zero emission electric drive technology in Latin America by 2021 and to research financing and business model options for bus operations. In addition, ZEBRA will gain commitments from major bus and engine manufacturers to support the growth of electric buses in Latin America through collaboration with cities on vehicle specifications, charging strategies, pilot projects, financing and other steps necessary for fleet-wide deployment of zero emission buses. In the first phase of the project, ZEBRA will establish working groups in each of the three cities to include representatives from public and private sectors to build an action plan for procuring electric buses. ZEBRA will incorporate learnings from electric bus deployment in Santiago, Chile, to guide the work planned for Mexico City, São Paulo, and Medellín as well as other Latin American cities. Currently, less than 1 percent of municipal buses in Latin America are electric.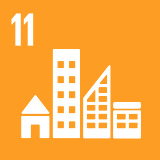 Building Efficiency Accelerator
A third of the world's energy goes to light, heat, and cool buildings. Our hope of achieving the carbon emission targets in the Paris Agreement rests on reducing this consumption as soon as possible. Working through an international network that includes Green Building Councils, city governments, businesses, and NGOs, the Building Efficiency Accelerator seeks to bring about transformational change in building practices. Support from P4G will enable Regional scale up of this work across the Americas, particularly Colombia and Mexico. This ambitious project is designed to provide cities with the tools they need to develop and implement energy-efficient building policies and programs to scale energy savings.