Participants at the inaugural P4G Copenhagen Summit have endorsed the Copenhagen Commitment, to accelerate positive action on combatting climate change and to speed up delivery of the UN Sustainable Development Goals (SDGs).

To achieve targets set by the UN Intergovernmental Panel on Climate Change (IPCC) and to reach the SDGs, a new powerful alliance of global leaders have declared their support and signed the Copenhagen Commitment in recognition that the world needs concrete partnerships to get the job done. The only way to deal with climate change and reach the SDGs – the biggest challenges of our time - is to partner up. Across continents, sectors and generations.


Danish Prime Minister Lars Løkke Rasmussen welcomed the signing of the Copenhagen Commitment as a way to accelerate action, partnerships and solutions.
"Let's roll up your sleeves, and get to work. Keep fighting. It underlines that in P4G – we are in it for the long run", said Prime Minister, Lars Løkke Rasmussen.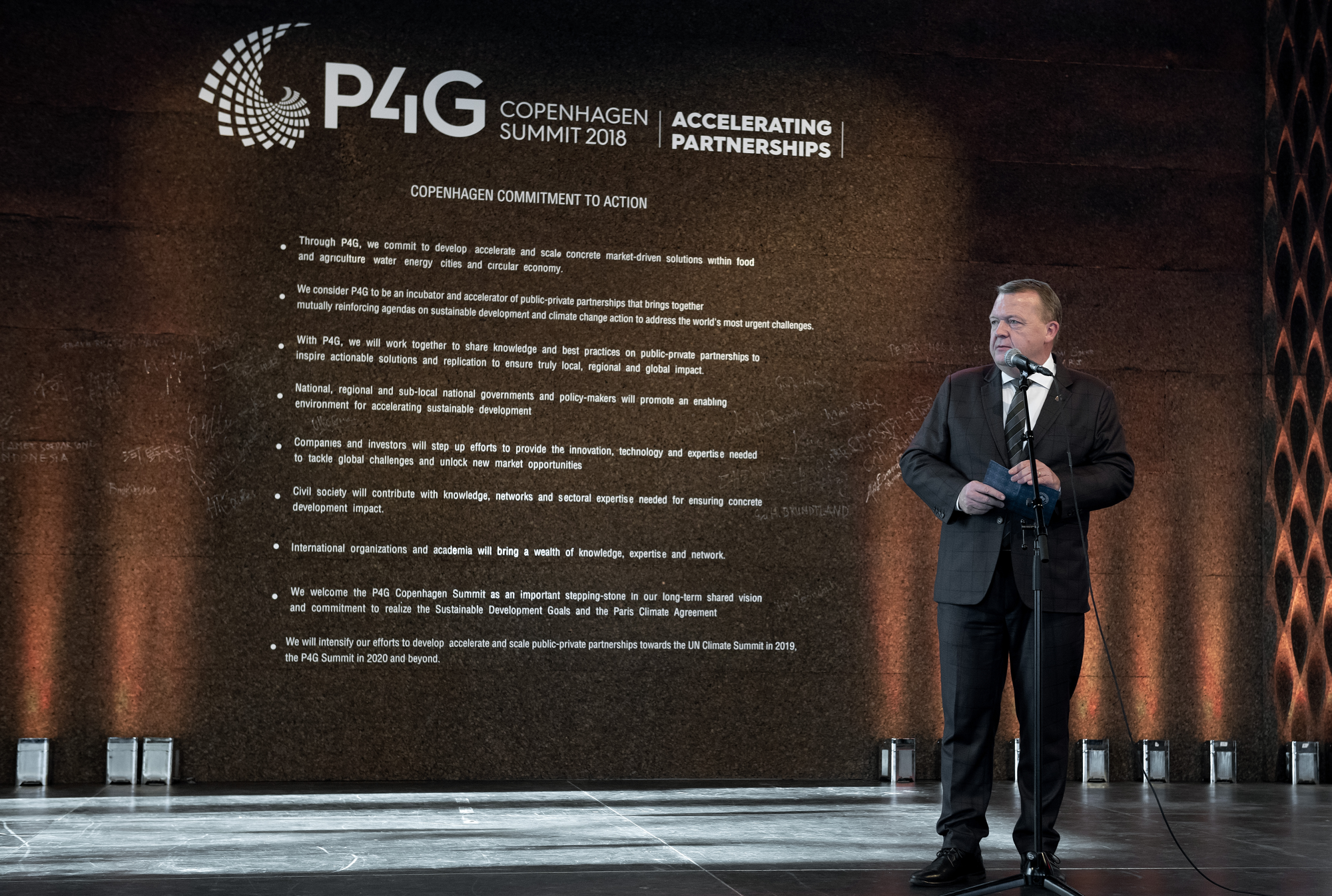 The P4G Summit was attended by governments, global companies, entrepreneurs, academics, and civil society from 53 countries and marks an important first step in working to build and scale public-private partnerships and showcase what strong partnerships can do.
Partnerships that will help electrify rural Africa. Provide safe drinking water for vulnerable populations. Replace diesel buses with clean alternatives in Latin America. To mention a few.
The next P4G Summit will be held in 2020 and already many new countries have expressed their interest to play their part. In the meantime, the new initiative will push forward concrete solutions to address some of the world's most urgent challenges.